UK Gambling Statistics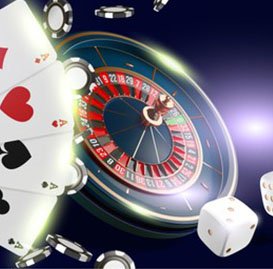 It's no secret that the online gambling industry in the UK is expanding at an exponential rate. New online casinos are erupting daily, and the number of emerging British online gamers is equally astounding. Did you know that over 50% of the British population engaged in one form of gambling activity or the other in September 2020 alone? This is not surprising given the endless hours of entertainment the hobby provides many players. But, exactly how many online casinos are in the UK? How many people consider gambling as their go-to pastime? Do male or female gamers dominate the industry? Are all gamblers legal? In other words, do we have underage gamers unlawfully spending their free time on the reels? Sure, gambling has its share of thrills, but what about risks like problem gaming?
Today, we seek to answer all these questions and more. We take a holistic look at the exciting world of UK gambling and give you all the interesting facts. Armed by UK gambling statistics from reputable sources, this article aims to delve deeper into the gaming hobby that has taken not only the UK but the world by storm.
Online Gambling Sites
Casual online research will reveal that there are countless gambling sites on the market. But just how many are there? Based on UK Gambling statistics, as of 30 September 2019, approximately 1,000 online casinos were operating. We'd like to believe these are the number of legit and registered no deposit UK online casinos. Either way, given the number of online casinos erupting onto the gaming scene regularly, it's not surprising if the number has doubled by now.
Online Gamblers
One can only wonder exactly how many punters participate in this activity if there are over 1,000 online casinos to choose from! No need to guess. According to UK gambling statistics, a survey conducted in 2018 revealed approximately 36.6 million customer accounts existed in the UK. Mind you these figures only take into account customers registered with legit casinos licensed by the UK Gambling Commission. Of the 36.6 million customer accounts, 33.3 million are active.
Male and Female Gamblers
You may probably be wondering what the gender stats reveal regarding who hits the slots more often. Do men or women make up the bulk of gamblers in the UK? UK Gambling Statistics reveal that men participate in gambling activities more than women. A survey conducted in December 2018 highlighted that 37% of men gamble compared to 28% of women.
UK Gambling Statistics on Child Gambling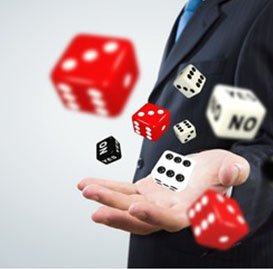 Log onto any online casino, and you'll find that online casinos set the legal gambling age to 18. This cut-off age is stipulated in the Gambling Act of 2005. As such, it's illegal for any casino--both online and brick & mortar--to permit persons under the specified age to participate in the activity. While this is well and good on paper, it doesn't reflect the real situation on the ground. Whether minors are becoming more tech-savvy and bypassing online casino age requirements or blatantly lying about their age, the reality is there's a sizable number of children gambling. UK Gambling Statistics reveal that as of September 2019, 140,000 children participate in illegal gambling activities. Of the 140,000, 55,000 children have developed a gambling addiction.
Problem Gambling
Unfortunately, the adult population can also fall into the web of problem gambling. According to UK Gambling Statistics, there were approximately 340,000 adult problem gamblers in the UK. And countless others were at risk and headed in that direction.
Job Market
After all is said and done, one can't take away the good the gambling industry offers in terms of employment. Based on UK Gambling statistics, the gambling market is a source of employment to over 100,000 employees. However, the number is set to decrease given how automation and artificial intelligence is increasingly replacing humans, especially in most online casinos.
Gross Gambling Yield (GGY)
You only need to look at Great Britain's Gambling Yield (GGY) to understand why online casinos are erupting left, right and centre. The Gross Gambling Yield, which is the amount online casinos retain after paying out winnings is approximately £14.4 billion, and online casinos take up a large chunk of the market share. Note, however, that this is the gross amount before casinos deduct overhead costs.
The gambling industry in the UK is pretty lucrative to online casinos. Lucky punters who manage to bag the jackpot also have good things to say about the industry, hopefuls continue to try their luck, and sceptics still bash the industry. Whichever the case, the stats speak for themselves. You can't run away from the fact that the online gambling industry is here to stay and will continue to thrive. As a player, you simply have to practise responsible gambling, view it as a casual hobby, and above all, know when to quit.