History of the UK Gambling Commission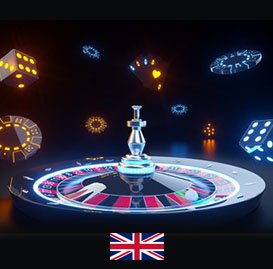 To say online gambling is becoming increasingly popular in the UK is an understatement. While some online gaming sites aim to provide gamers with a riveting casino experience, not all of them have sincere intentions. Some dodgy gambling sites are there to prey on unsuspecting players and swindle them of their hard-earned cash. Online casinos must, therefore, operate under scrutiny from reputable authorities in the gambling industry to ensure their operations are above board. And you can't discuss reputable gambling authorities without mentioning the UK Gambling Commission.
If you're a regular gamer, the name UK Gambling Commission may have popped up a couple of times during your online searches. This regulator is widely considered one of the strictest. But what's the history behind the UK Gambling Commission? When it was created, why, and how did it come to be so revered?
UK Gambling Commission Early History
Digging into the UK Gambling Commission's history, you'll find that it came about in 2007 under Britain's Gambling Act of 2005. The gambling body's sole purpose is to regulate online casinos, arcades, bingo, lottery, betting sites, and gaming software companies. Why? While gambling provides players with a thrilling gaming adventure, the nature of the favourite pastime can attract lawlessness, money laundering crimes, exploitation from online gaming sites, and theft, to mention a few misdemeanours if left unregulated. The risks go up a notch when dealing with online casinos, which is why they're the gambling commission's main focus.
History has proven that it's easy for online casinos to entice innocent players with bogus welcome bonus offers and unfair gaming conditions. That's where the gambling commission comes in--to ensure that history doesn't repeat itself and gambling activities transpire fairly and transparently. The Commission achieves this by operating based on the following objectives:
To issue licenses to gambling operators and revoke them if they don't adhere to stipulated rules and conditions.
To eliminate criminal activities from gambling transactions by investigating and prosecuting illegal gambling operators.
To ensure online casinos conduct their gambling services fairly and transparently by setting out a string of rules and regulations they must adhere to.
To ensure vulnerable people and children don't participate in the activity by placing age restrictions.
To prevent money laundering.
To encourage responsible gaming.
Reputation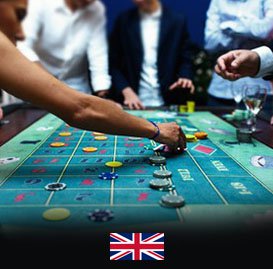 As an online casino player, you may have left a review or two online regarding your experiences with a specific gaming site. To put it mildly, the gambling commission isn't exempt from scrutiny too. Because, how else will you know if the gambling body is indeed living up to its goal of instilling order, equity, and transparency in the gambling spheres? As far as reputations go, the UK Gambling Commission has a history of upholding its own positively, for the most part. The gambling authority ensures online casinos adhere to strict rules relating to transparency with bonuses, related terms and conditions, handling deposits and withdrawals, and account inactivity.
The reputable body has a history of being one of the most diligent gambling authorities in the world. As history points out, the governing body is known to do a stellar job where the following are concerned:
Protecting players' funds.
Ensuring safe player identification and verification practices.
Protecting players on the verge of lapsing into gambling disorders.
Making sure licensed casinos only use registered software developers.
Ensuring online casinos don't advertise misleading promotions.
Ensuring online gaming platforms have clear complaints handling structures.
Number of Casinos Licensed
As the UK Gambling Commission sided and grew popular with players, it's license became an invaluable endorsement for every up and coming British no deposit casino. It's not surprising that numerous casinos are now operating under its jurisdiction. To date, the industry regulator licenses over 1,000 casinos and over 200 software developers.
New Developments
Despite being one of the most recognised gaming authorities, the gambling commission isn't about to let complacency get the better of it. To keep a tight leash on online casinos and protect players, the governing body is constantly seeking new ways to better the gambling arena. Introducing the Gamstop Scheme is one of the notable strategies. Under this program, punters are allowed to exclude themselves from gambling activities for a specific period, especially when they feel their gambling habits are spiralling out of control. In this case, players can exclude themselves from all UKGC-registered casinos with one request to Gamstop, rather than manually requesting exclusion from different gambling operators.
Online gambling is a hobby that has brought excitement to the lives of many punters. But as history has proven, a lot could go wrong if online gaming sites are left to conduct their operations as they please with no rules and regulations in place. Players risk being scammed or exploited. Thanks to the UK Gambling Authority, players can now enjoy safe, fair, and transparent online gambling.