Match Deposit / No Deposit Bonus Comparison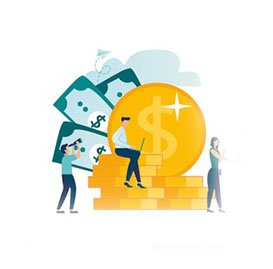 Different industries use different technical jargon to describe their services. The online gambling sector is no exception. If you're new to the world of online gaming, terms such as match deposit and no deposit might confuse you. In some cases, players may even go as far as using the terms interchangeably. So, what exactly do these terms mean, what are their differences, and is one better than the other? Most importantly, as a player, how do you benefit from either? Let's jump right in and discuss all these aspects and more.
What Are Match Deposit and No Deposit Bonuses?
Most instant online casinos offer new players welcome packages. These packages aim to make their sites stand out from competitors and win over prospective customers. Depending on the online gaming website's business model, it can offer a match or no deposit offer as part of the welcome package.
What Are the Similarities?
Let's start by highlighting the similarities between match and no deposit bonuses:
As previously highlighted, both bonuses may be offered as part of an online casino's welcome offer. Online gaming sites can provide customers with either bonus or both.
Both promotions serve to entice new players.
Players can receive free spins or free bonus money to use on their favourite games.
Several bonus terms and conditions are similar. For instance, they both have wagering requirements, although the actual numbers may differ.
What Are the Differences?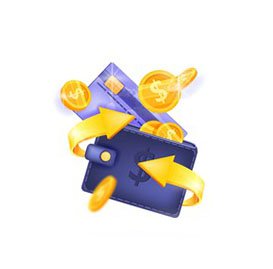 The differences between a match and no deposit offers are best explained by outlining how they operate, popularity among players, amounts involved, and respective terms and conditions.
With a match bonus, players receive a monetary reward for signing up with a particular online casino. This reward is usually structured to match whatever deposit you make. While most gaming sites give you a minimum amount that you must deposit to activate the welcome package, how much you decide to part with is entirely up to you. Case in point; if an online casino offers you a 100% match of up to £100, it means that if you deposit £100, you'll receive an extra £100. This effectively implies that you'd now have £200 to get the ball rolling on your favourite casino games. However, to become eligible for the match bonus, you MUST deposit real cash into your account.
On the other hand, a no deposit bonus means precisely what it says. You don't have to deposit any money to activate your welcome bonus. All you have to do to receive your bonus package is sign up with the casino. In so doing, you either get free spins, scratch cards, or bonus money. This type of bonus is, therefore, also referred to as a zero-deposit offer. As an existing customer, you can also receive a zero-deposit offer in the form of a Refer a Friend bonus, tournament, or freeplay.
As you can imagine, zero-deposit bonuses appeal to more players compared to a match offers. This is especially true concerning new players who prefer to tread carefully and aren't ready to part with their hard-earned money. Novice players still learning the ropes will also find this deal hard to turn down. Also, the chance to win big, coupled with zero risks makes no deposit offers alluring.
Bonus Amounts
Most punters will naturally lean towards online casinos offering zero-deposit offers. To try and balance things out, online gaming platforms raise their match deposit bonus offers up a notch. For this reason, you'll find that match bonuses usually offer more cash than zero-deposit packages. As a player, you have to pick an offer that provides the most value. Is it a zero-deposit offer that awards you 20 free spins on a particular slot, or a 100% match bonus up to £600 + 100 free spins after you deposit a minimum of £20?
Terms and Conditions
Whether the online casino grants you a match deposit or zero-deposit bonus offer, both will attract a couple of terms and conditions. We'll quickly point out that they aren't readily visible, so you'll need to take a closer look at the small fine print before you accept a bonus. Compared to their match bonuses, zero-deposit offers usually come with stricter strings attached. That isn't surprising considering how the idea of playing real money games without depositing any money is enticing to players. If they structure their terms and conditions carelessly, online casinos risk abuse from underhanded players. For instance, multiple players might use the same account to sign up in a bid to receive the bonus.
Final Words
Online casinos offer match and no deposit bonus offers to attract new UK players. Whether you pick one or the other is up to you. You simply have to read the specified terms and conditions attached to each offer, decide which offer is best for you, and start playing!