Disclaimer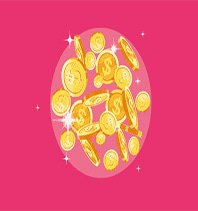 If you need additional information or have any questions about our website's disclaimer, we are contactable via email.
Disclaimers for 'Britishnodeposit.com'
From our site, you can also visit other websites by following links - these are known as third parties. While we strive to provide only credible links to trustworthy and dependable websites, we have no control over the identity or content, and intentions of these sites. These links to other websites do not imply that we advocate the details these sites publish. Site owners and content is likely to change without prior notice and may occur before we have the opportunity to remove a bad link.
All available information on this site is published with the best intentions and purely for general information purpose only. We do not make any warranties about the reliability, completeness, and correctness of this information. Any action resulting from the information you find on this site is strictly at your own risk. We will not be held responsible for any losses and/or damages in connection with the use of our website or third parties made available from our website.
Please also be aware that as soon as you leave our website, other sites could probably have different privacy policies and terms of service which are not within the scope of our authority. Please be sure to review all these pages before doing any business or uploading any confidential information.
By making use of our website, you duly consent to our disclaimer and agree to its terms.
We reserve the right to change the content at any time on our website without dispensing notice.